A4 Snowman Christmas Planner 2022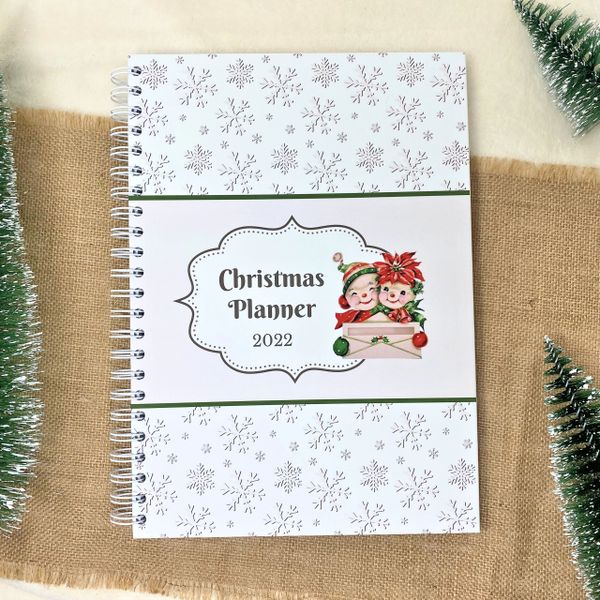 A4 Snowman Christmas Planner 2022
PLEASE NOTE: A4 PLANNERS ARE SOLD OUT - If you purchase this A4 Planner now,  you will be added to a wait list preorder which is due to ship to customers in JULY 2022.

If you would like a planner sooner, please check out the A5 size which is in stock and shipping immediately. 
"The Best Christmas Planner I have ever owned" - Georgina Kay Designs Customer, 2021. 

Last Years Christmas Planner was incredible but this years is even more epic and I am so excited to share it with you. 
If you love to plan, like to be organised and want to make Christmas 2022 the best yet - this planner is absolutely for you! 
The Key Facts for this Planner: 
A4 in size - perfect if you love lots of space to write
Hardbound with white wire allowing the book to open flat when writing.  
Hard Cover with a soft touch laminate giving a luxury feel.
120gsm satin white paper pages, perfect for using your favourite pens without seeping through the pages. 
132 pages, Printed in Full Colour and full of gorgeous vintage Christmas Images.
Broken into 6 Sections (Event Planning, Gift Planning, Self Care, Food & Entertaining, Home Decor and Cards).
Monthly calendars starting from July 2022, giving you lots of time to prepare! 
Space for to-do lists, notes  and journaling.
Weekly and Daily Planners for December .
Bucket Lists , Christmas Inspiration and Various Checklists.
Christmas Traditions, Gift Planners, Meal Planning and so so much more! 
This planner is crammed full of everything you will need to tackle the Christmas Overwhelm and take back some control of your festive plans.  
Other Designs are also available as well as a smaller A5 bag size if you prefer to carry your book with you (please see the website for details).