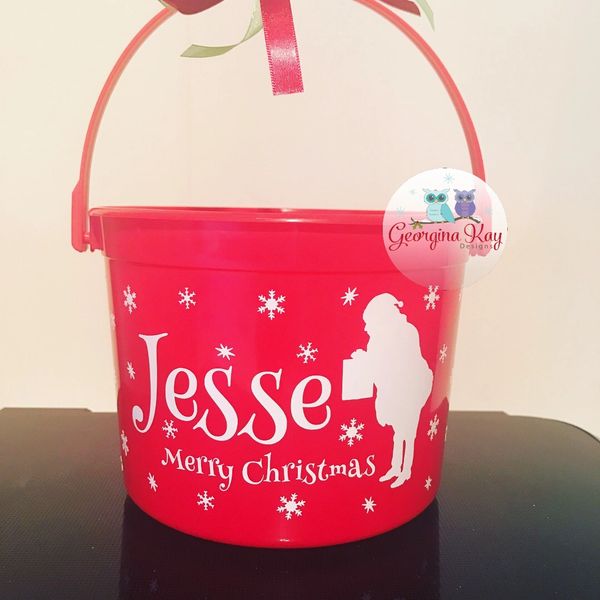 Christmas Bucket
Love these buckets - they are so versatile. Choose what you want written on them and which design. 
Use them for:
- Christmas eve buckets (with PJs and sweets and a gift inside) 
- Elf arrival / gift ideas
- For sweets or popcorn on Christmas movie nights 
- Bake cookies and wrap them in the bucket to give as a gift 
- make up a spa bucket as a gift for a friend or coworker 
- Add your choice of make up and cellowrap it for a personalised gift. 
- Add your favourite chocolate bars to give as a gift for a secret santa. 
So much choice!  Measure approx 15cm 
Green sold out - only red buckets available