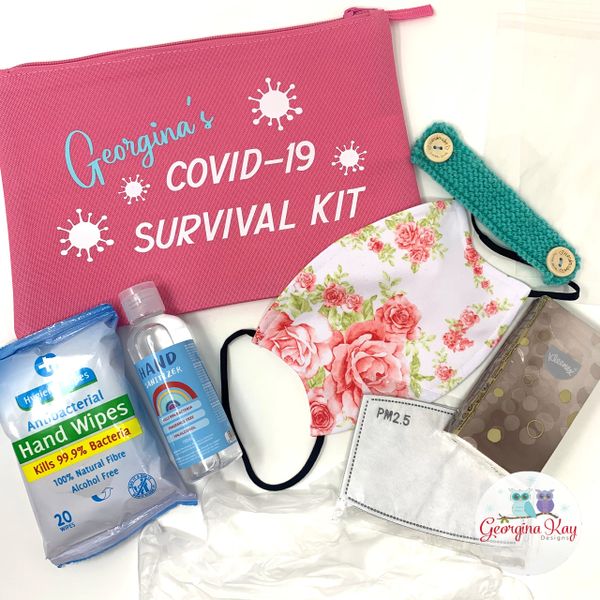 Covid-19 Survival Kit
Your very own survival kit for your handbag, rucksack or school bag! Keep everything together in one easy to reach grab bag.  
Choose the colour bag you would like and what wording you would like on the front. 
Choose your mask size and design. 
Kit also includes a pack of antibacterial hand wipes, a hand sanitiser, a pair of plastic gloves, 2 filters for your mask, a pack of tissues, a mask extender to match your kit and a couple of plastic bags to dispose of used tissues, gloves or wipes. Retail value of all items is £21.89
This is a really useful kit to have in your bag and you can add anything else you like to it too, there is plenty of room for any additions you wish to make.