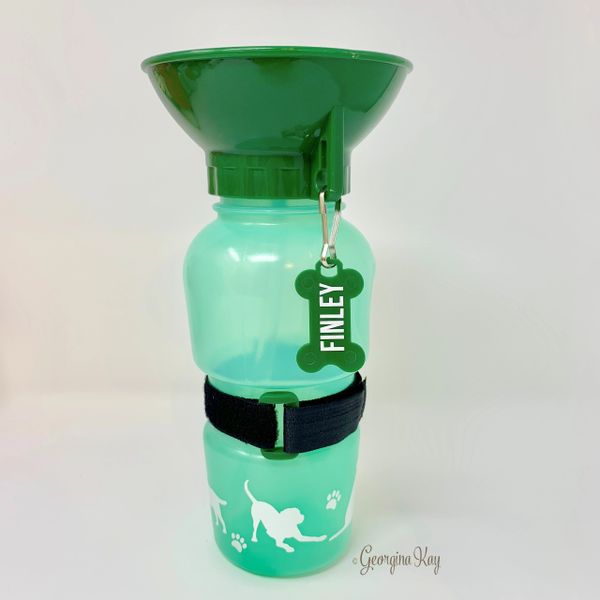 Dog Travel Water Bottle
Personalised travel water bottle for your dog! 
This crufts travel water bottle is hand decorated with vinyl. It's mess free, easy to fill and portable.  It's BPA free and includes a carry loop too. 
You just unscrew the bowl cap and add water. You squeeze the sides of the bottle to drag water to the top bowl cap via the straw. Your dog can then take a drink from the bowl cap. 
Handwash Only - do not soak.