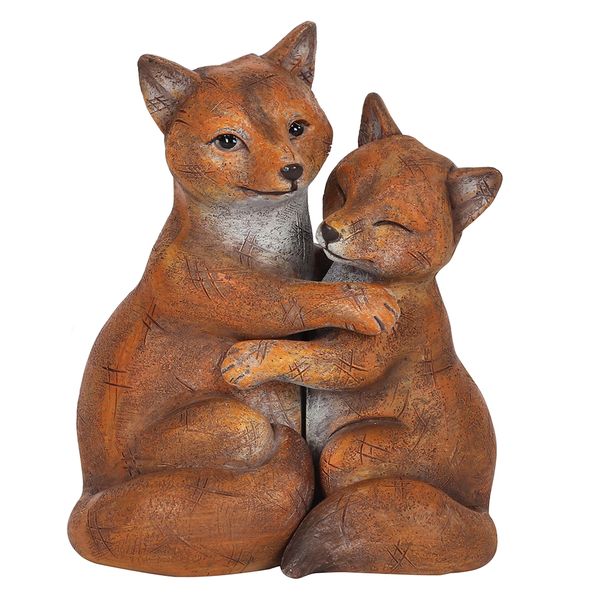 Fox Couple Ornament
This lovely Fox couple ornament shows a loving embrace between two foxes.  Completed with printed sentiment card which reads "Hold me close, hold me near, it's just us against the world my dear" 
Size: H11.5cm x W9cm x D7cm 
Weight 200g 
Gift Box Size: H12cm x W11.5cm x D8cm 
Please note this item may ship separately to other items you may purchase. This item is not able to be personalised.