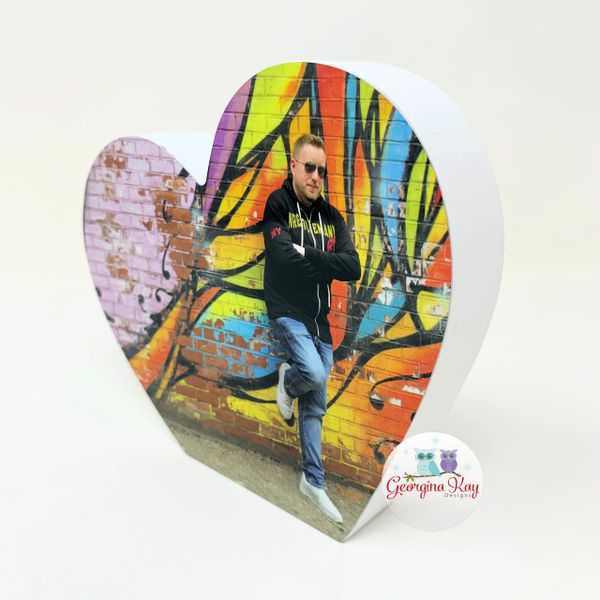 Heart Photo Block
Freestanding heart shaped photo block 
Add any photo you like - simply email it to customerservice@georginakaydesigns.co.uk with your order number! 
Made from solid white covered wooden block - image printed onto a metal plate which is then attached to the block. Approx 13 x 14cm 
Makes an unusual gift! Gift Box also available for an additional cost. 
For best results choose a photo where the subject is central to the image or to one side. Screen shots are not recommended as the quality of the image is reduced.