Front Door, New Home Ornament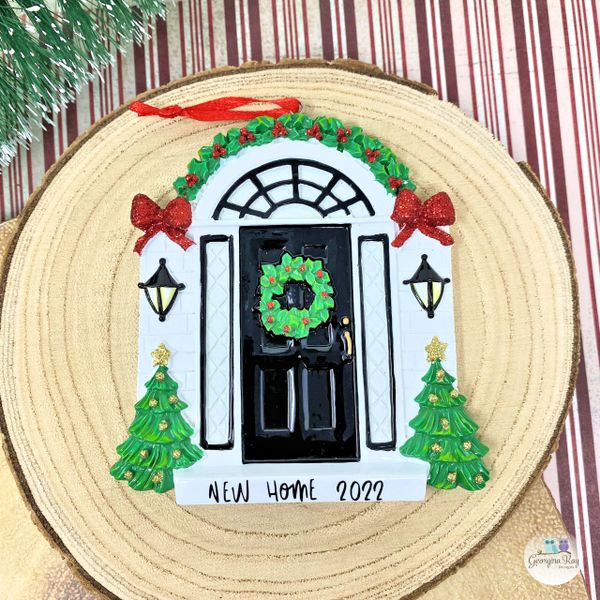 Front Door, New Home Ornament
The perfect New Home Ornament 2022, with an elegant black front door and Christmas Trees. 
This New House Decoration is super cute and painted with gloss paint and accented with glitter to give it a sparkle. 
The perfect gift for someone's First Home (wording can be changed to suit).
Measures 10.5 x 10cm. Made from Resin, Flat Back, 3D front and personalised with black vinyl.  
Please note that photos are examples of previous work only and you must specify personalisation during checkout.