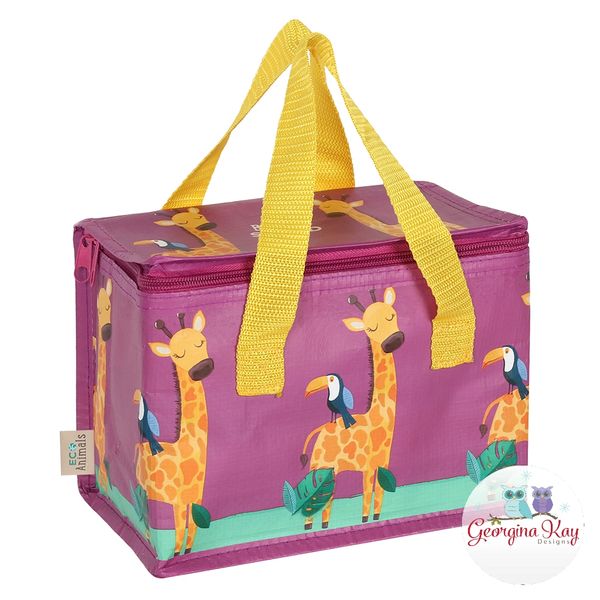 Giraffe Lunch Bag
Love this fun and colourful cooler lunch bag. Perfect Lunch time accessory! 
It has an insulated lining so great for keeping cold food and drinks cool. 
It is eco friendly too - 40% of the base material of this bag is made from recycled plastic. 
Please note this item is not able to be personalised and may ship separately from any other items you may order.