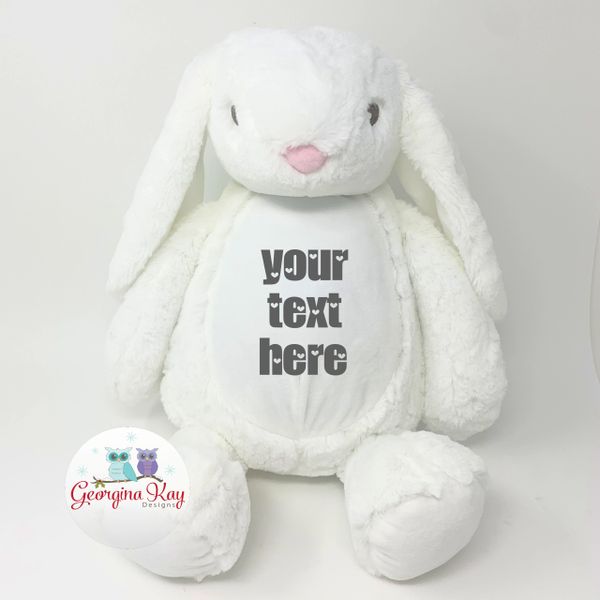 Large White Bunny
My popular white Easter bunny just got pimped! 
This bunny is LARGE at 42cm Tall and has a zip at the back so you can remove the stuffing for easy washing, hide PJs or secrets!  
Suitable for age 0+ , Super soft and fluffy and an amazing gift for any child. 
Images are infused into the material of the bunny with the application of heat and special inks.