Queen's Jubilee Luxury Party Bag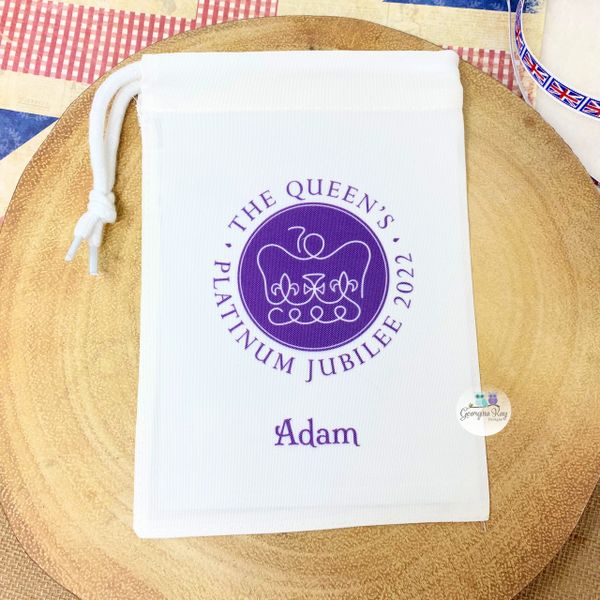 Queen's Jubilee Luxury Party Bag
Celebrate Queen Elizabeth's Platinum Jubilee with a special luxury, personalised party bag.
Each bag is made from 100% polyester and measures approx 20.5cm x 14cm. 

They have a thick drawstring cord at the top giving a luxury feel.
The perfect bag for little treats and to help celebrate the jubilee. 
Completely reusable after the event to keep any memorabilia from the day together.
Simply let us know what name to add to your bag during checkout.
If you are attending a street party or do not wish to have a persons name on your bag -  you can choose to add a street name instead.
Celebrate 70 years of service from the Queen with this special souvenir.