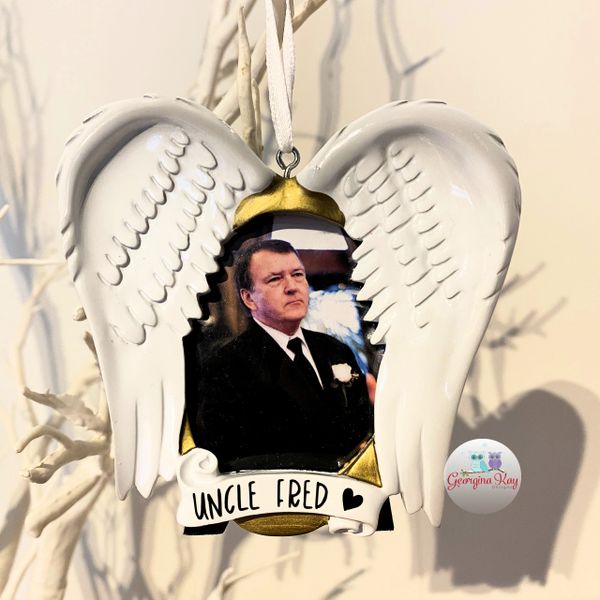 Memorial Photo Ornament.
This is a very clever ornament with a dual purpose.  You can hang it on your tree or use it freestanding as a mini frame. 
You can add any wording you like to the bottom of the frame (15 characters). Please email your photograph to us at customerservice@georginakaydesigns.co.uk along with your order number. 
Measures: 10cm x 9cm