New Baby Bag - (Various options available)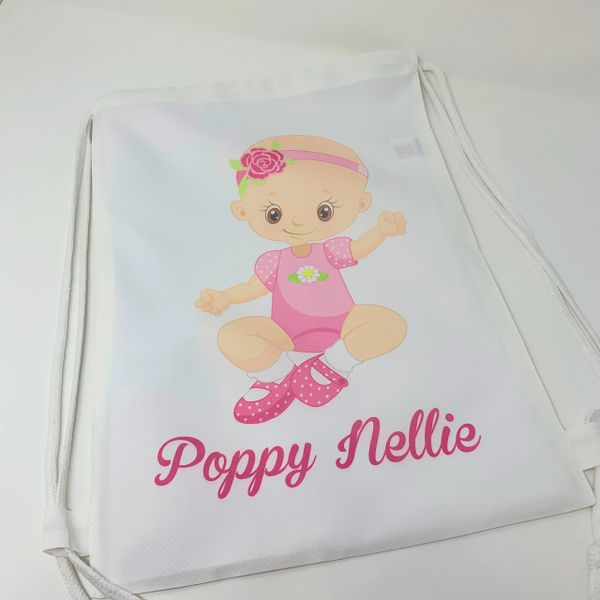 New Baby Bag - (Various options available)
Personalised bags make perfect gifts or keepsakes for children - Every kid needs a bag for something and new babies aren't excluded!  Use these as a gift bag, a nappy bag, to store clothes for outings, to keep in the car with a change of clothes, to take around on days out - the uses are endless.  Suitable for boys and girls! 
Handmade to order, the images are infused into the bags specially coated material using heat. This means they are long lasting, hardwearing and can be wiped clean. The images will not budge!  
You have two options for bag styles: 
Drawstring Closure Bag:  28.5 cm x 41 cm / 5 Litre Capacity / 74g Weight / 300D Polyester 
Tote Bag: 38cm x 42cm / 10 Litre Capacity / 73g Weight / 300D Polyester / Handle Length 67cm 
Customise the bag with any name you like ! 
graphics under commercial licence by AMBillustrations©  https://www.etsy.com/shop/AMBillustrations