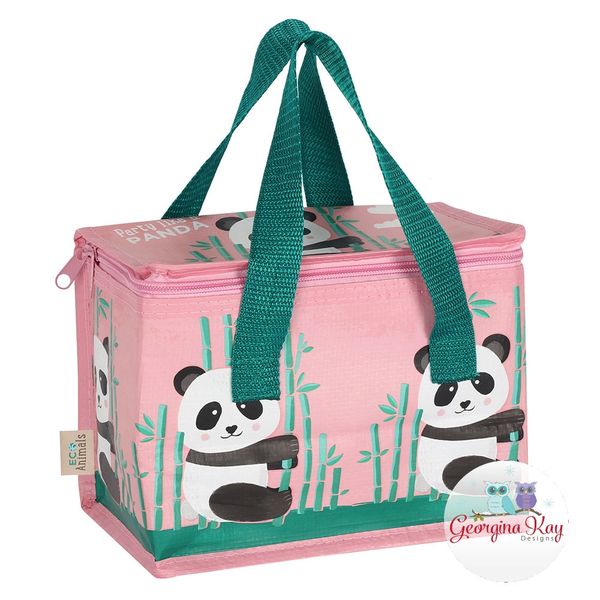 Panda Lunch Bag
A cute panda themed lunch bag - has insulated lining which is great for keeping cold food and drink cool. 
The bag is eco friendly - 40% of the base material is made from recycled plastic! 
This item is not able to be personalised and may ship separately from any other items you may order.