Personalised Glass Nail File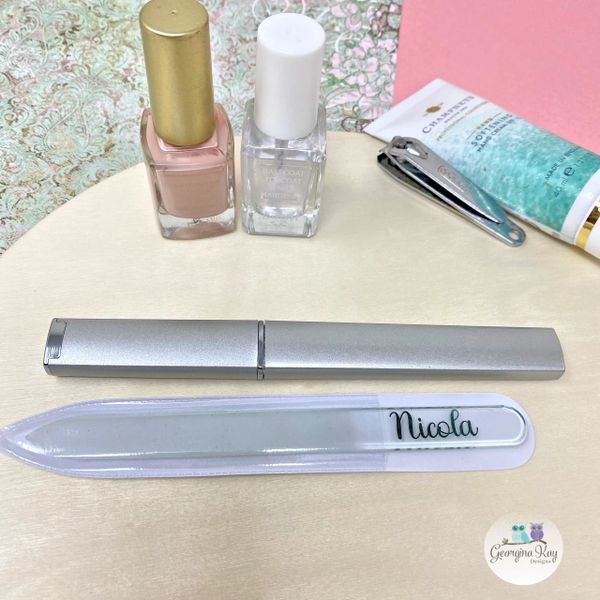 Personalised Glass Nail File
You will love this nail file - made from toughened glass and double sided too. 
The name or short phrase is printed directly on the glass with a special ink and then infused with a high heat so it will never budge. 
Long lasting and highly effective. It comes with it's own little plastic sleeve, but also a silver protective case making it the perfect nail file for your handbag. 
Great gift for bridesmaids or besties. 
14 x 1.2 x 0.3 CM
Please note that nail varnish, handcream and clippers in photos are for illustrative purposes only and are not included in this listing. You are purchasing one glass nail file, its plastic case and silver hard case.