Personalised Mason Drinking Jar (various designs)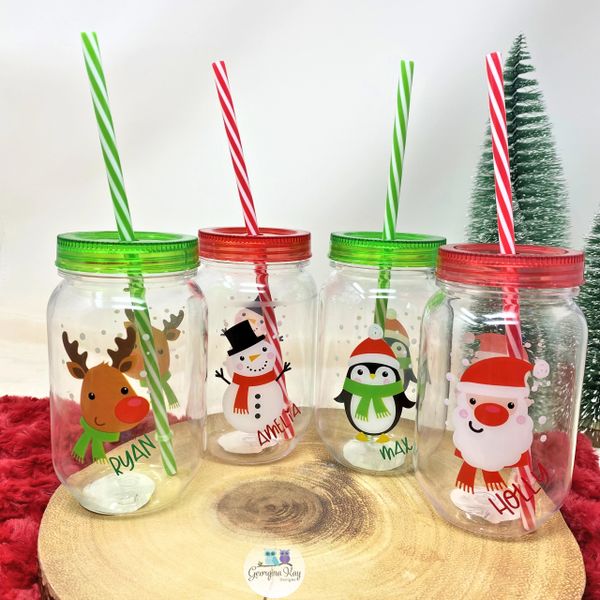 Personalised Mason Drinking Jar (various designs)
These Christmas Mason Drinking Jars are manufactured using safe and non-toxic plastic materials (recyclable). Perfect for Christmas parties, Festive Breakfasts or Christmas Eve Boxes.

Each drinking jar is complete with a screw off lid which encases a removable straw. Image is on both sides of jar. Lightweight! 

500ml capacity.
Choose from 4 different designs (Father Christmas, Snowman, Reindeer or Penguin) 
Handwash only - do not soak - not suitable for hot drinks or microwaves.