Personalised Stainless Steel Drinking Bottle for hot and cold drinks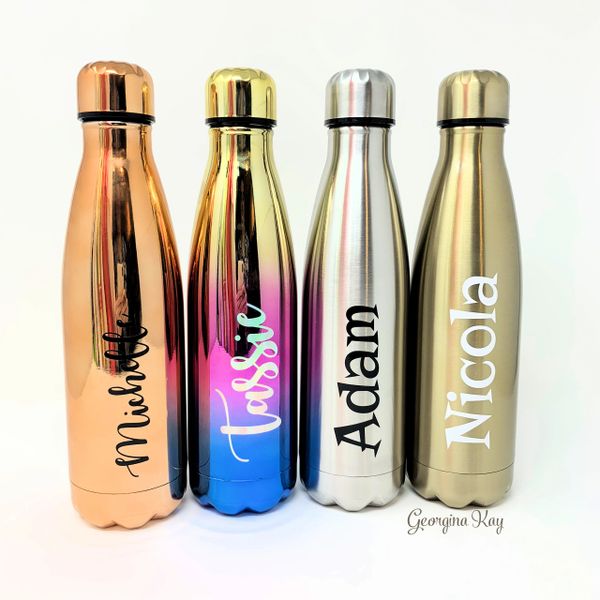 Personalised Stainless Steel Drinking Bottle for hot and cold drinks
I am literally obsessed with these new stainless steel, double wall drinking bottles.  Reusable bottles that keep cold drinks cold for up to 12 hours and hot drinks hot for up to 8 hours.  The tight vacuum seal prevents leaks and acts like a regular flask.  
These stylish metal bottles come in 4 different colours - rose gold, gold, silver or rainbow/iridescent effect.  They have a lovely shiny metallic finish.  They hold 500ml of liquid.  
You can personalise them with a choice of 2 Fonts and 3 font colours.  
Hand Wash only - do not soak.  
Perfect for your water, juices, tea, coffee, hot chocolates and lattes  - these insulated bottles are the must have accessory this season!