Personalised Sweet Stash Tin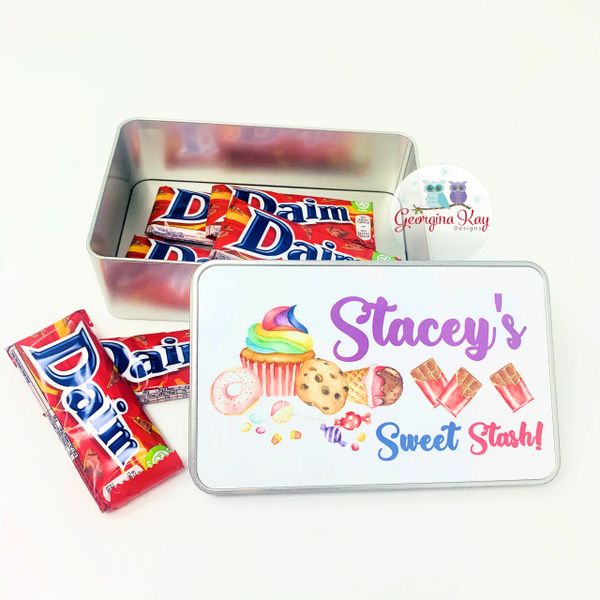 Personalised Sweet Stash Tin
Know someone who has a sweet stash that needs a permanent home?!  
These small tins are absolutely perfect for hiding away a few treats! 
Add any name you like to the tin- you tell me - also if you fancy something slightly more personalised, drop me an email and we can create something customised for you. 

 Size : 18.4 x 11.4 x 5.5 cm