Personalised Unicorn Colouring T'Shirt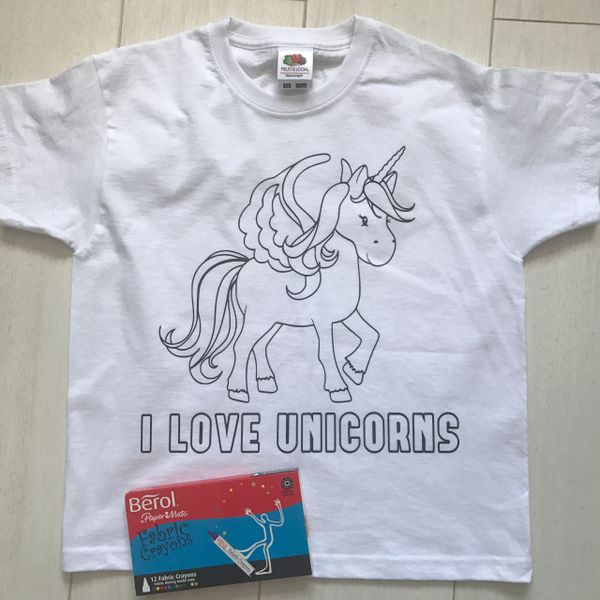 Personalised Unicorn Colouring T'Shirt
I'm so excited about these T'shirts - I think they will make great gifts for kids for any occasion. 
Each Tshirt is excellent quality from Fruit of the Loom - available in a range of sizes and can be personalised with any name you like and comes with a set of 12 Fabric Crayons (Silver, Brown, Black, Lime, Yellow, Green, Pink, Red, Blue, Gold, White & Sky) that are great for little hands to hold. They produce vibrant strong colours. The crayons don't bleed like the fabric felt pens do and don't seep through the T'shirt during the colouring process. 
When the design has been coloured, sandwich it between two pieces of clean fabric such as a tea towel and iron on a low temperature for at least one minute. This fixes the design to the T'shirt. Wash in cold water to ensure colours stay bright.
Graphics by Prettygrafik Design and used under Commercial Licence.