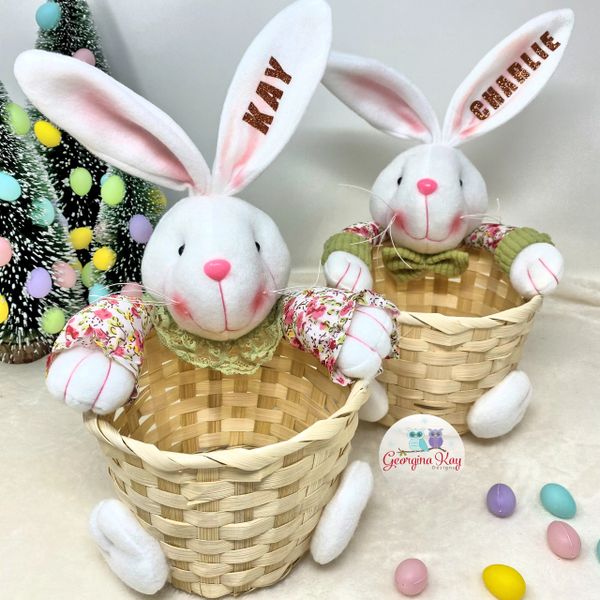 Easter Bunny Basket
Gorgeous small wicker baskets with an Easter Bunny design! 

Measure: 7 x 5 x 11.5" 
Personalised with a name of your choice on the bunnies ear in a copper glitter. 
2 Different designs available - bow tie or lace frill.  
What a lovely way to present the smaller Easter gifts and sweets on Easter morning. 
please note image provided from manufacturer.