SECONDS SALE - Personalised Easter Chick Candy Jar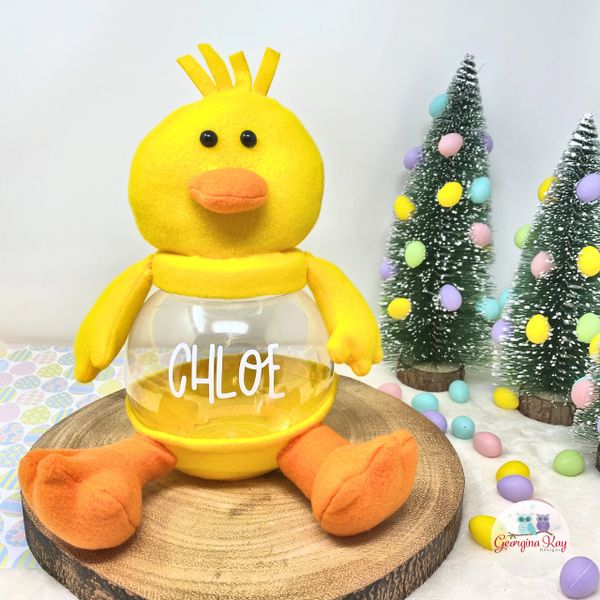 SECONDS SALE - Personalised Easter Chick Candy Jar
SECONDS SALE -
PLEASE NOTE: This item is part of my seconds sale - items that have slight marks or damage to them, it could be a scrape on the plastic or it could be some glue is showing on the seams as an example - please note that these items are non refundable / returnable.  
You have to smile when you see this Easter Chick Jar - fun and vibrant and perfect for a cute treat on Easter morning. 

Measures: 7.5" x 10" - made from recycled plastic and decorated with felt and vinyl.  
Screw Lid. 
Supplied empty for you to fill with your own sweets etc. Could also be used for home decor or easter egg hunts. 
Names or phrases can be added across his belly.