Easter Chick Stacking Boxes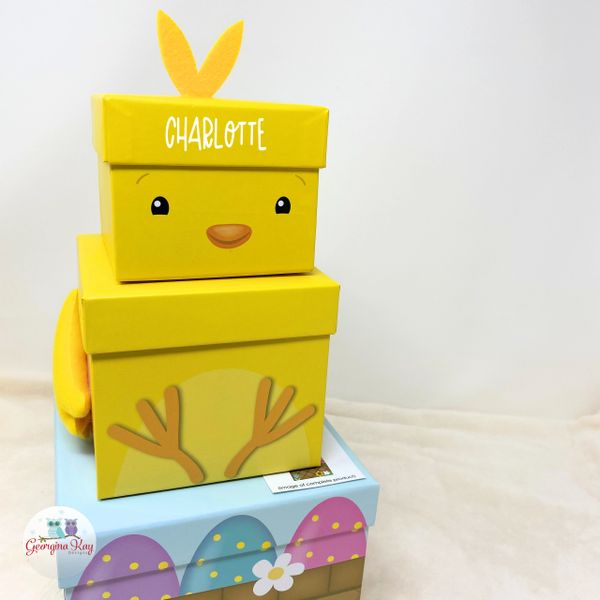 Easter Chick Stacking Boxes
Chick themed Easter stacking gift boxes. 

You receive the three boxes as shown - when placed on top of each other provide the desired look.   
Boxes are supplied empty for you to fill with your own goodies.  Reusable and Recyclable.
Measurements: 
9.5 x 7.5 cm
11.5 x 10cm 
15.5 x 12 cm 
Boxes can be personalised with any name 
Item in stock and shipping now!