Queen's Jubilee Placemat and Coaster Set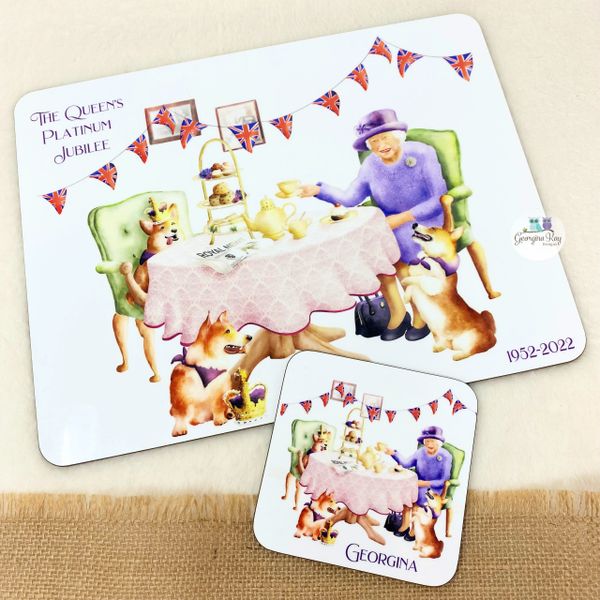 Queen's Jubilee Placemat and Coaster Set
The perfect thoughtful gift or keepsake for the Queens Jubilee. This personalised hardboard placemat and coaster set will make meal times fun and brighten up any dinner table.  
Wipe clean, reusable and easy to look after they are a hardwearing place setting -  made from MDF. 
Customise with any name you like.
Made to order, Images are infused into a specially coated surface leaving a lovely gloss finish. 
The placemat is 20cm x 26cm in size and 3.18mm thick 
The Coaster is 9cm x 9cm and 3.18mm thick