Rubber Photo Phone Case (various makes and models)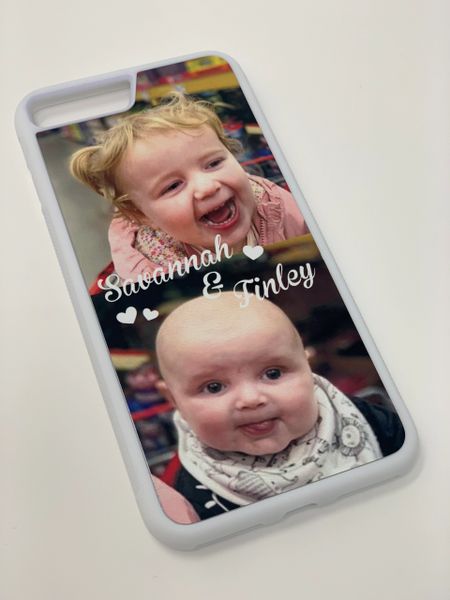 Rubber Photo Phone Case (various makes and models)
My mobile phone cases are perfect for business use and for custom personalisation. They look fantastic with photographs and business logos. These are brilliant for advertising your company on the back of your work phone and make great personalised gifts for your loved ones any time of the year! 

Premium quality soft rubber edge case that comes presented in a sealed plastic bag, gift wrap options also available. 
These cases contain a printed metal panel in them which mean the phone cases are not suitable for wireless charging or paying for things such as Apple Pay. 
After purchase please email your photos (up to 7 photos) to customerservice@georginakaydesigns.co.uk along with your order reference number.  We will then create a mock up and send this to you for further consideration before making the final product.