Set of 4 Cat themed Placemats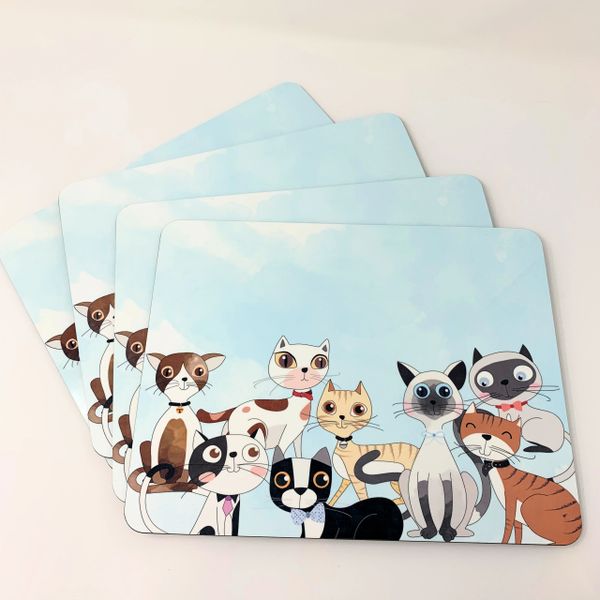 Set of 4 Cat themed Placemats
The perfect thoughtful gift or keepsake for any time of the year - this set of 4 hardboard placemats will brighten up any dinner table.  
Wipe clean, reusable and easy to look after they are a hardwearing place setting -  made from MDF. 
Made to order, Images are infused into a specially coated surface leaving a lovely gloss finish. 
The placemat is 20cm x 26cm in size and 3.18mm thick 
Matching Coasters also available.